Elgato's excellent Stream Deck has long existed almost alone in the streamer market for gamers and creators, for those looking to streamline their workflow. Now, Loupedeck is looking to disrupt that dominance with Loupedeck Live, who can handle all your creative productivity needs.
At $269/£229, it's a pricier option, but with a few extra tricks to fight for the crown of must-have gadgets.
Design Features
Out of the box, Loupedeck Live is a story of two halves – or more specifically two sides. It's kind of like a theater or movie set, from the front you can see a beautiful and magical castle, not a single leaf is out of place, but in the back, it's three guys in jeans holding it all together with scaffolding.
The front of the Loupedeck Live is excellent, and it packs very well into a very compact package. The matte metal panel and dial are tactile, with a satisfying tactile response to every movement. The stepped dial swivels with a pleasing rumble, and the physical button presses with a perfect soft click.
When it comes to typing, you're spoilt for choice. On the front, you'll find six stepped dials that double as buttons, eight physical buttons, and 12 mini touchscreens. The various input options are useful and provide more task flexibility than individual buttons. While things like changing the volume or brush size can be done incrementally with buttons, twisting the dial feels a lot more elegant than pressing a key to mash.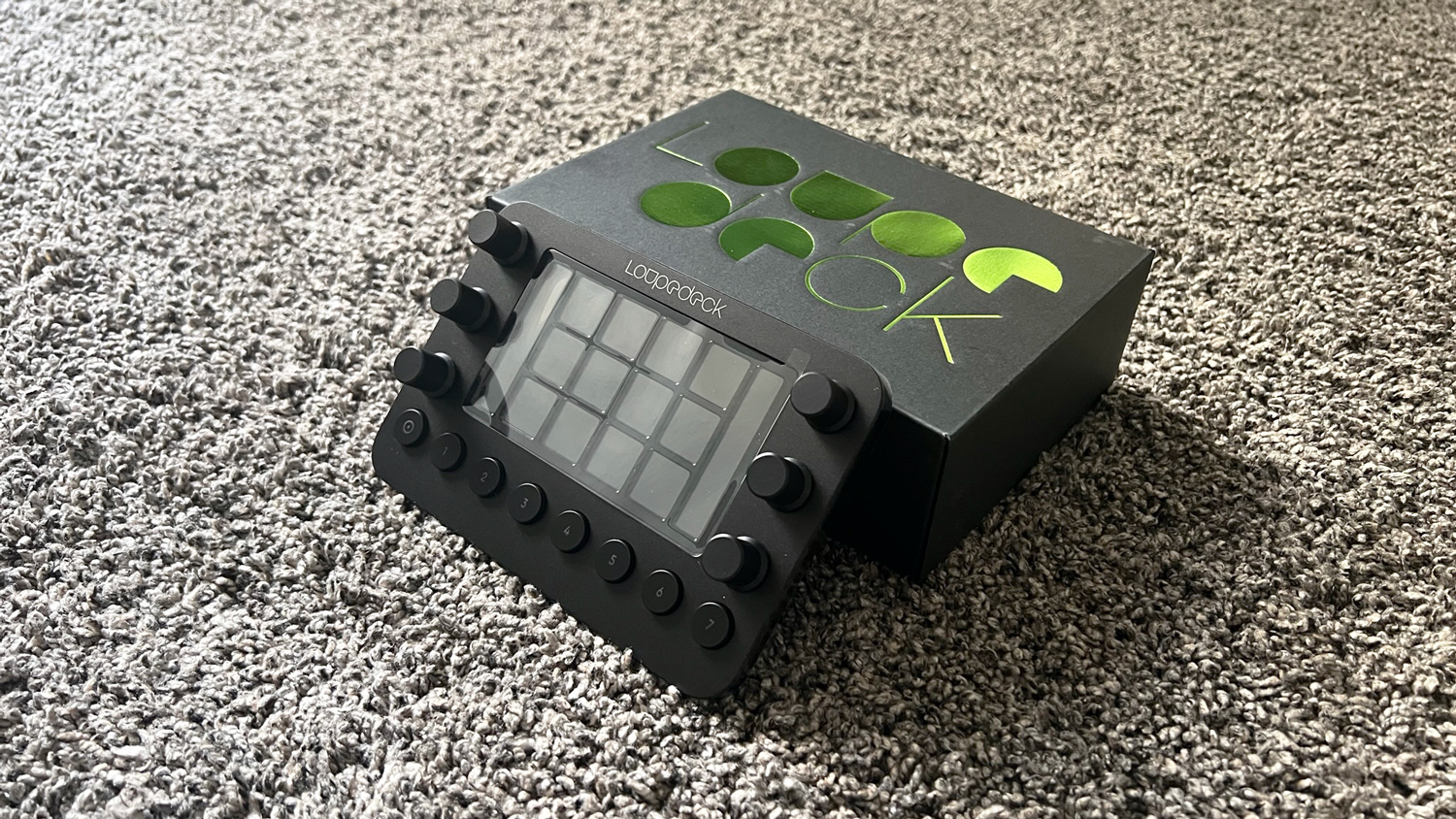 The touchscreen is clear and colorful, with strong backlighting. They're almost exactly the same size as the buttons on the Elgato Stream Deck, but the resolution seems to be slightly higher. Whether that's a side effect of the Stream Deck's screen being covered in a piece of clear resin, though it's hard to say.
Seen from behind the walls of the Enchanted Castle, though, it's a somewhat disappointing story. While the front is high-end metal, the back is plastic with a hollow feel that doesn't align with the $269/£229 price point. The stand is a rather flimsy-feeling strip of plastic that clips awkwardly into a hole in the back. This means that only one angled setup is possible, and unlike the four large rubber feet on the device itself, there are only a handful of rubber strips in each corner, making it easy to glide across the tabletop.
This is more annoying than a deal breaker, and I'm sure many users will not use the stand at all, but it's a very inelegant solution to a very basic problem that feels like an afterthought. The same goes for the included USB cable, which is a nice braided cable, but it's so short that it severely limits my options for placing it on my desk.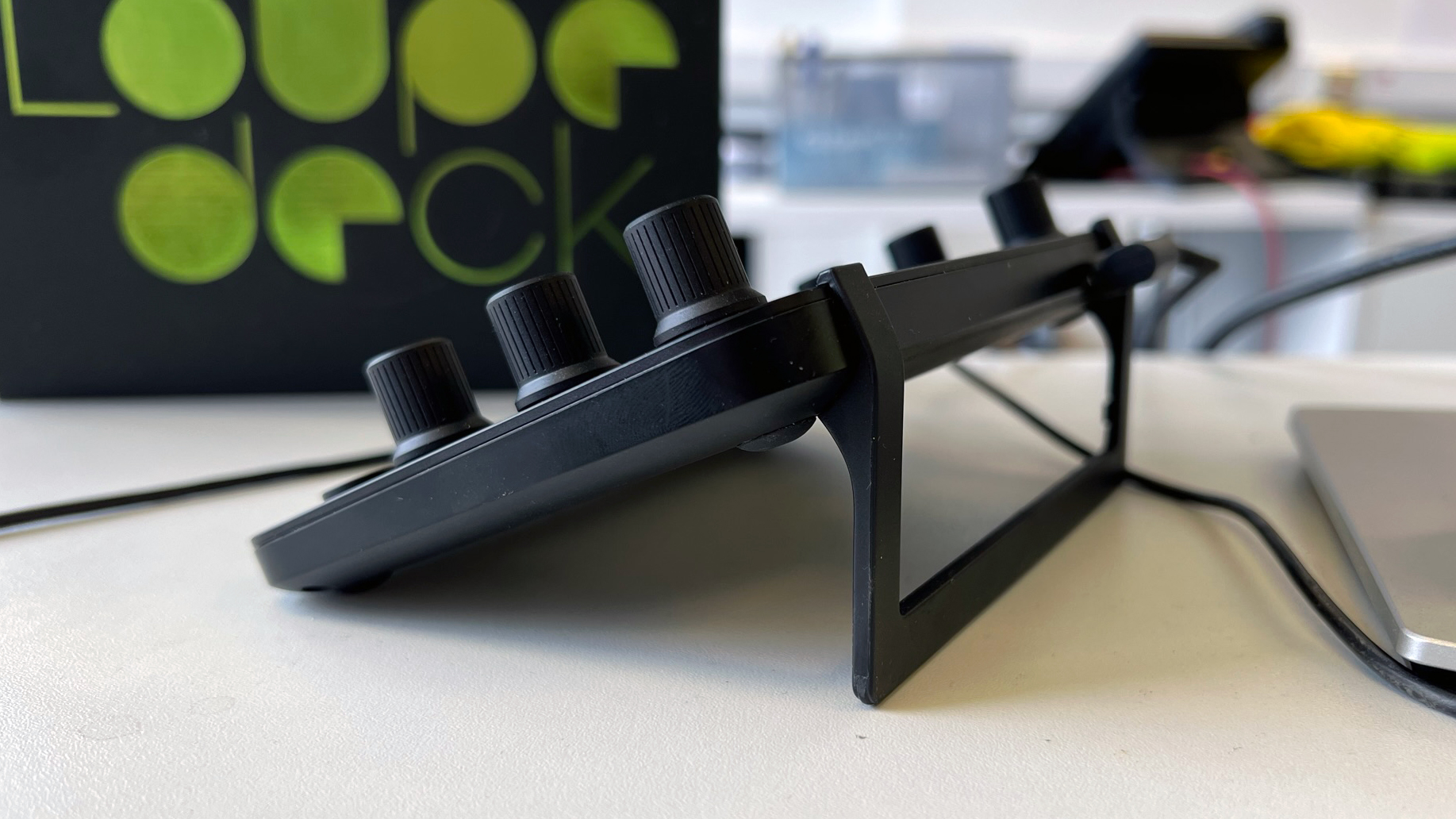 Performance
When it comes to actually using Loupedeck Live, it's a bit of an odd experience. I've been streaming the Elgato Stream Deck to the fullest almost every day for the past five years, but have found the transition to Loupedeck a tricky business.
On paper, they accomplish the same goal, putting tons of shortcuts and actions at your fingertips, ready to launch instantly. The difference here, though, is that Loupedeck Live's main button isn't actually a button. While using a touchscreen grid (which actually forms a giant touchscreen for swipe gestures, which is nifty) feels like a more modern solution, it turns out to be actually trickier to use. There is no room for error, no chance to grope your way to your goal before triggering action. Hit the button to miss your marker, and instead of changing the scene, you've fired the air horn sound.
This means that I don't trust myself to use Loupedeck for a quick action halfway through, and find more uses for Loupedeck Live when I'm not live.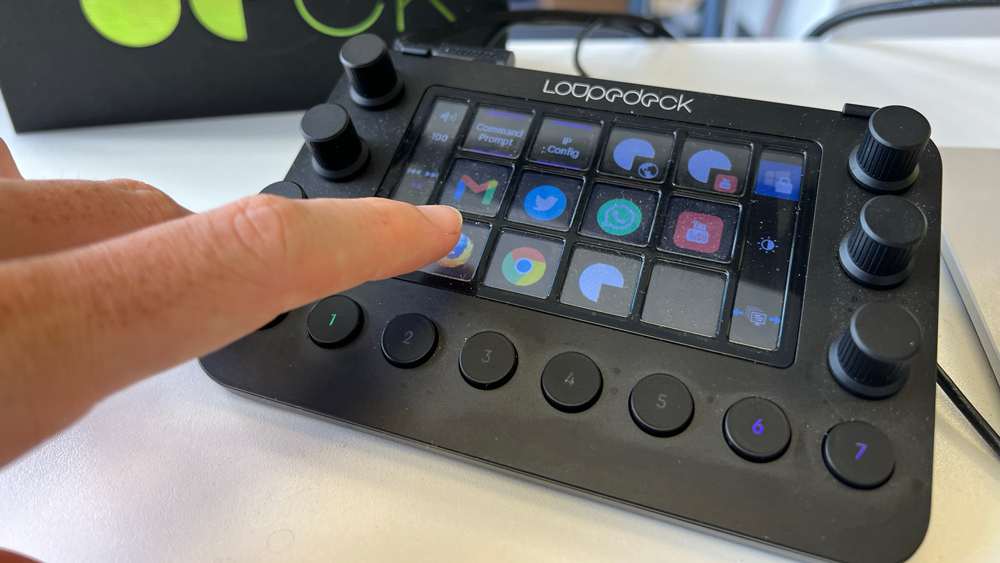 However, as a productivity tool on my desk, Loupedeck Live came into play. After the initial setup, you'll get the default shortcuts page for launching common apps like Edge and Discord, media controls, and common Windows shortcuts, which is a great place to start. If you want to start customizing, the interface is simple to use and fully supported by a decent number of apps, including Adobe Suite, which is still conspicuously absent from the Elgato app store.
Open Adobe Photoshop, and Loupedeck automatically switches to a Photoshop-specific profile (again, preloaded) that contains a page of many commonly used shortcuts. However, there's a definite habitual learning curve, and it's faster than traditional shortcuts, or just hovering over to change functionality. I found myself having to actively consider using the Loupedeck to swap tools, although changing the brush size with the dial is a very neat way of working (and also very satisfying).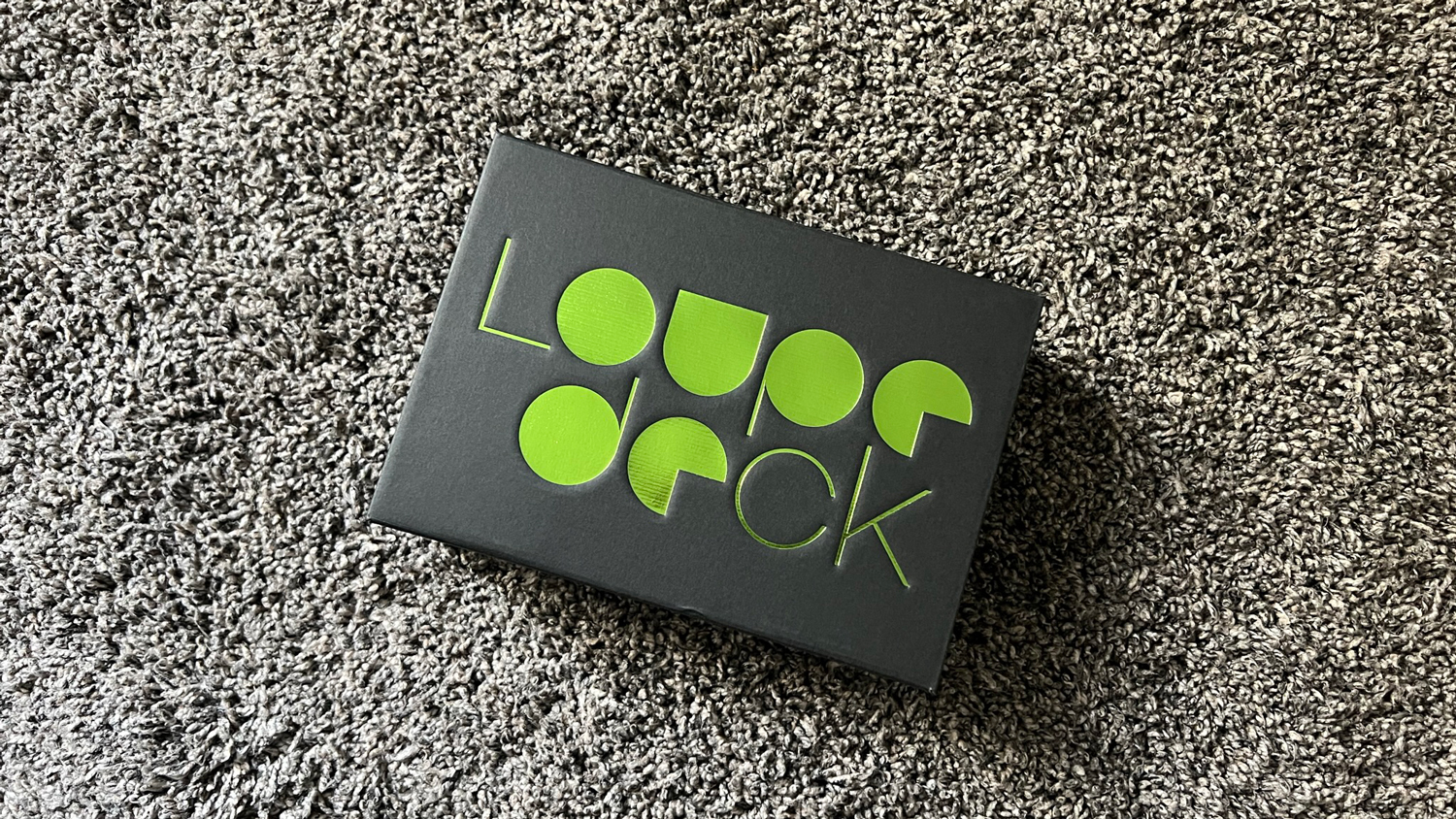 Overall – should you buy it?
Loupedeck Live is always as good as yours. All the build quality and features are there, but its value will be given away based on how well each one works in their setup.
If you're a heavy Adobe Suite user or prefer a more intuitive shortcut representation, Loupedeck Live will definitely make your life easier. However, if you're a live streamer looking for a partner, Elgato Stream Deck may still be a better option. All in all, it's a great work companion, but not very useful for streamers.
How We Tested Loupedeck Live
I add Loupedeck Live to my desk at home and work and try to integrate it into my life as much as possible within a few weeks. At home, I use it to control various elements of my Twitch stream, both in setup, and in the field to change scenes and trigger sound effects. At work, I try to find ways to improve my workflow and accomplish common tasks.
Use one of these to complete your streaming setup The best microphone for streaming, best capture cardand best webcam.