Meta-owned Instagram has announced that NFT functionality will now be available in "over 100 countries," while integrating Coinbase Wallet, Dapper Wallet, and the Flow blockchain.
These regions now include the Americas, Asia Pacific, Middle East and Africa.
Meta (formerly Facebook) first started testing the feature in July. The ability to allow Instagram users to showcase their NFT collections was previously only available to a limited number of creators in the US.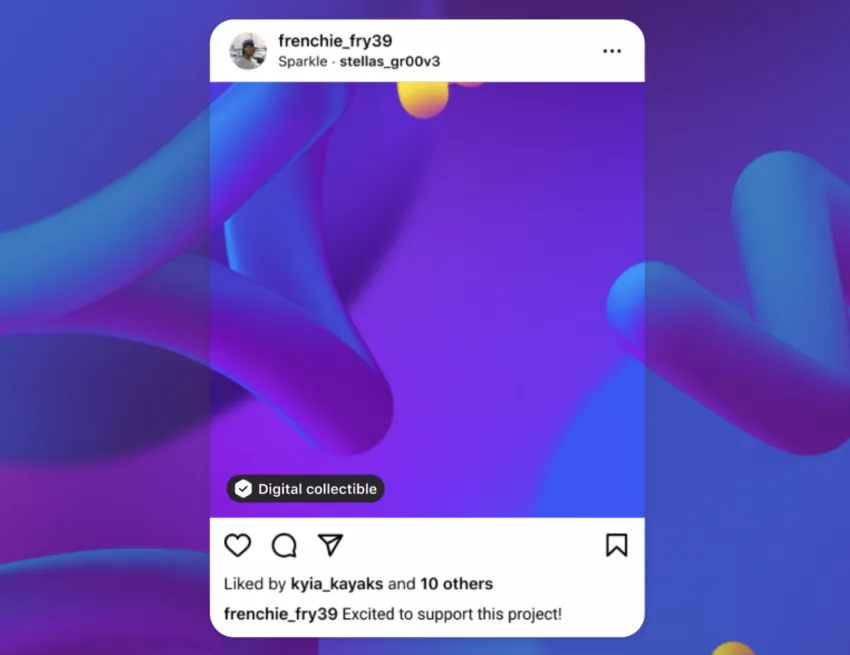 To issue an NFT, users need to connect their accounts to a digital wallet. The social media platform currently supports the Ethereum, Polygon and Flow blockchains as well as third-party wallets such as MetaMask, Trust Wallet, Coinbase Wallet, Rainbow and Dapper Wallet.
"Every day, creators are inspiring people and moving cultures around the world forward. With the huge opportunity of blockchain technology, they can now take advantage of new tools to earn income, fans can buy digital collectibles – art products, images and videos, music or trading cards – as non-fungible tokens (NFTs) to support their favorite creators," this notice read.
Facebook, affected by public perception following a series of scandals surrounding data ownership and its use, underwent a rebrand in October 2021, changing the company name to Meta and announcing plans to focus on online interactions and building meta Universe and introduced Reality Labs, a division responsible for building applications and hardware for the digital space.
Despite the lofty intentions surrounding digital reality, public perception remains skeptical, with 77% not wanting Meta to be the one to build the metaverse, opting instead for a decentralized platform to do so.
The company has further demonstrated its determination to grow with its recent trademark filing. Meta filed five new trademark applications with the U.S. Patent and Trademark Office on May 13, including one for a crypto payment platform.
"Provides a financial exchange for trading digital currencies, virtual currencies, cryptocurrencies, digital and blockchain assets, digitized assets, digital tokens, crypto tokens and utility tokens," the app said.
Company latest income report It showed it lost $2.8 billion in the Reality Labs unit in the second quarter, missing analysts' estimates overall.
Disclaimer
All information contained on our website is published in good faith and for general information purposes only. Any action that readers take with respect to the information on our site is entirely at their own risk.