Final Fantasy 14 remains the darling of Square Enix titles as publisher announces slump in its financial results latest report.
Total net sales in the last fiscal quarter (April-June) were 74.8 billion yen, down nearly 16% from a year earlier, while operating income was 14.4 billion yen, down nearly 17%. Net income actually rose due to foreign exchange gains.
However, while net sales of HD games declined year-over-year, sales of MMO games increased year-over-year.
In fact, for the first time, MMO games have a higher share of sales than HD games, even though the MMO category only includes Final Fantasy 14, Dragon Quest 10, and Final Fantasy 11.
Square Enix said that "Final Fantasy 14's paid subscribers grew year-over-year," while HD games "didn't reach the previous year's level of sales despite multiple new releases."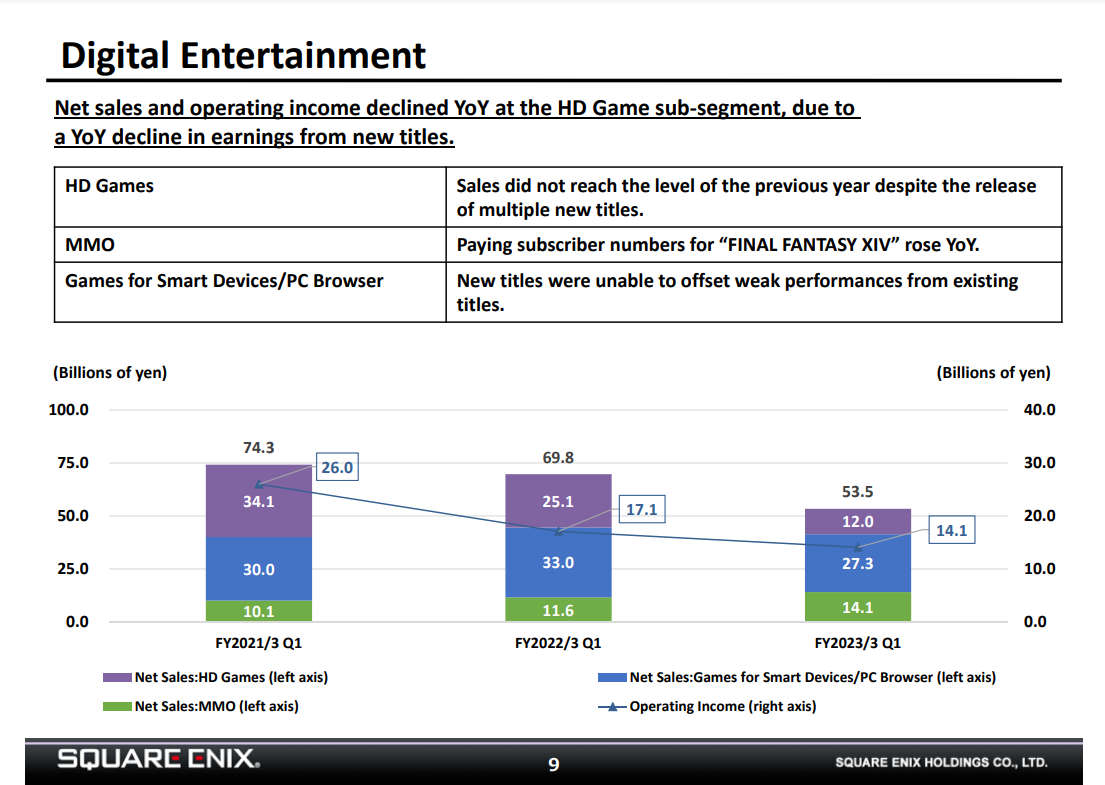 Despite its success, the report states that Final Fantasy XIV has no plans to release any expansion packs this fiscal year — instead, the company will "focus on retaining users through various operational initiatives."
However, Final Fantasy 14's next patch will be released later this month, and it will include a farming sim mode. What's more, HD games are still likely to dominate this fiscal year with titles like Forspoken and Crisis Core Final Fantasy 7 Reunion, followed by Final Fantasy 16 and Final Fantasy 7 Rebirth.