Spider-Man's Edge #3 is coming in September, but Marvel Comics is offering a look at what's inside now, including some of the stories featured in the anthology issues and the creative team that accompanies each story — and a little more Some of the designs that appear in this question can be viewed.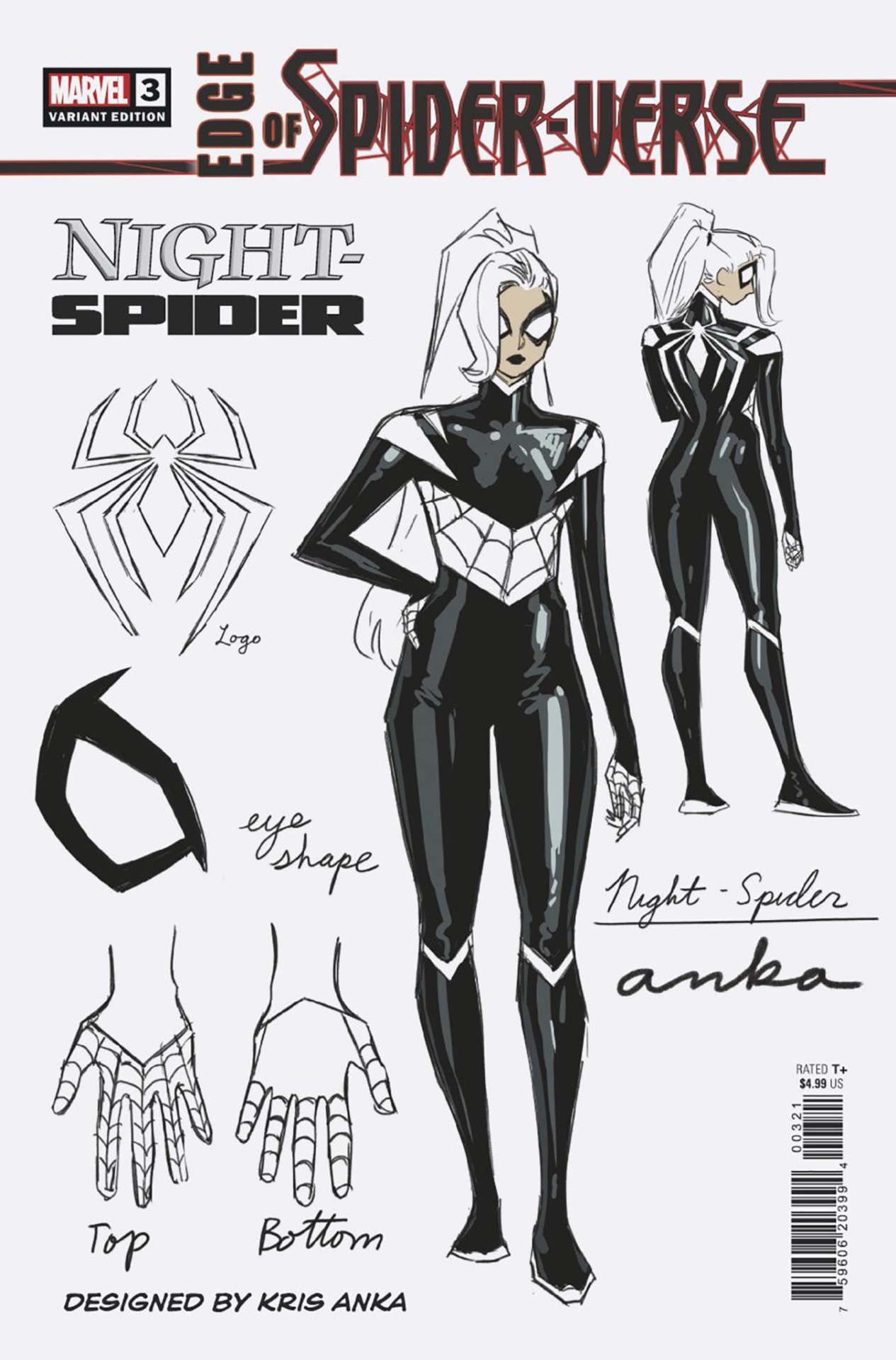 (opens in new tab)
First, Spider-Man's Edge lead writer Dan Sloter takes robber Felicia Hardy in a new direction. In Spider-Man's Edge #3, Sloter turns Felicia into a Night Monk… Check it out… Night Spider, taking advantage of her long-running romance with Spider-Man in the mainstream Marvel universe for a multiverse twist .
Night-Spider's story was written by Slott, with art by Sumeyye Kesgin and character design by Kris Anka.
Then there's the story of a slightly different hero in Spider Verse, Samurai Deadpool. Not sure how she fits into Spider-Man? Neither are we, but her creators Kasama Sanshiro and Hikaru Uesugi will bring her into the title after Deadpool Samurai appears in the story Deadpool: Samurai and Deadpool: Black, White and Blood.
Finally, Indian Spider-Man Pavitr Prabhakar returns in the story of author Nikesh Shukla, who joins artists such as Mark Bagley, Paco Medina, David Bardem, Gerardo Sandoval and Abhishek as writers The identity of Malsuni debuted in the Marvel Universe.
Here's the art gallery and page for Spider-Man's Edge #3:
Spider-Man's Edge is known as Spider-Man's "End" as readers have gotten to know the concept over the past few years, with plans for a limited series giving way to a relaunch of the adjective-free Spider-Man title by Dan Slott with the Artwork by Mark Bagley.
The Edge of Spider-Verse #3 hits theaters September 14th.
Keep up to date with all the latest information New Spiderman Comics Scheduled for release in 2022 and beyond.